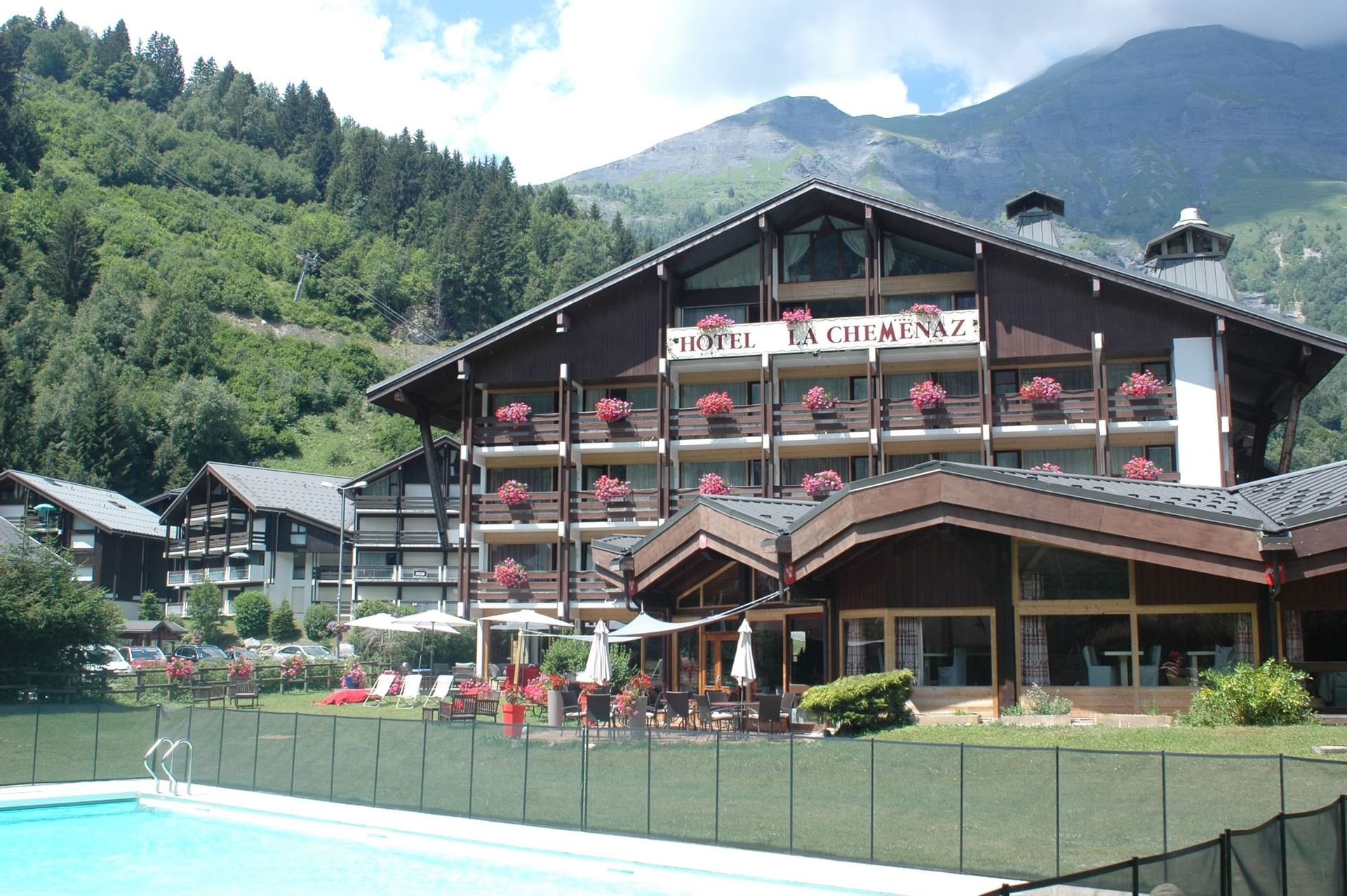 Chalet Hotel La Chemenaz : contact and location
Charming hotel located at the foot of the slopes
The municipality of Les Contamines Montjoie is the Haute-Savoie is at an altitude of 1164 meters. At the base of the Mont-Joly, facing the Mont-Blanc mountain range, it is surrounded by numerous peaks. With 25 ski lifts, Les Contamines-Hauteluce's ski area has 120 km of slopes, green, blue, red, black as well as a ludoparc and a slalom slope.
Access
The village of Les Contamines-Montjoie is accessible from the Arve valley by the D902 road which is linked to the motorway A40.
The closest SNCF train station is Saint-Gervais-les-Bains-Le-Fayet.
Geneva international airport is 80km away.
You can use a taxi service or a Pays du Mont-Blanc bus.
Chalet Hôtel La Chemenaz
Les Hameaux du Lay
74170 Les Contamines-Montjoie
Chalet-Hotel La Chemenaz